New working partnership with the Parish of St Saviour
03/03/2015
The Parish of St Saviour has signed contracts with Andium Homes to act as their managing agent for the 32 bungalows at Maisons Connétable Ozouf, St Saviour's Hill, 30 of which were provided to the Parish under the terms of a Planning Obligation Agreement.  The Parish acquired the first 15 bungalows and purchased an additional 2 bungalows from Andium Homes on Friday 27th February.
The homes have already been allocated to applicants drawn from the Affordable Housing Gateway who are over the age of 55 and were also able to demonstrate strong links to the Parish of St. Saviour. The new occupants of the first 17 bungalows start moving into their homes today. The remaining 15 bungalows will be completed in October this year.
The Parish worked closely with the team at Andium Homes throughout the development and Andium Homes took on responsibility for managing the building contract for the Parish.
Andium Homes, which has been appointed by the Parish to manage the homes on its behalf, arranged all the viewings, tenancy signs ups and ran a welcome event for new residents.
St Saviour Connétable Sadie Le Sueur-Rennard said "St Saviour has a large, diverse and vibrant community. These homes are very welcome and essential to meeting the needs of parishioners who are seeking affordable housing solutions."
"We have really benefitted from the assistance of Andium Homes in the provision of management and supervisory services during the building programme and look forward to continuing our relationship with them as the remaining bungalows are completed and then in the management of the project on our behalf thereafter. I am sure this will be a real benefit not only to these residents but to the new community as a whole."
Andium Homes provides a range of services for its existing clients, such as a 24 hour emergency repairs service, Independent Living Service, Medical Adaptations Service and general Tenancy Management.  These services will now be available to the new tenants of Maisons Connétable Ozouf.
Carl Mavity, Commercial Director for Andium Homes said "We are delighted that the Parish has entrusted the management of the bungalows to Andium Homes.  We believe the unique range of services we offer provides real value for the Parish and ensures a consistent level of service for tenants across the new community at Langtry Gardens." ​
Pictured at the signing of contracts from Left to Right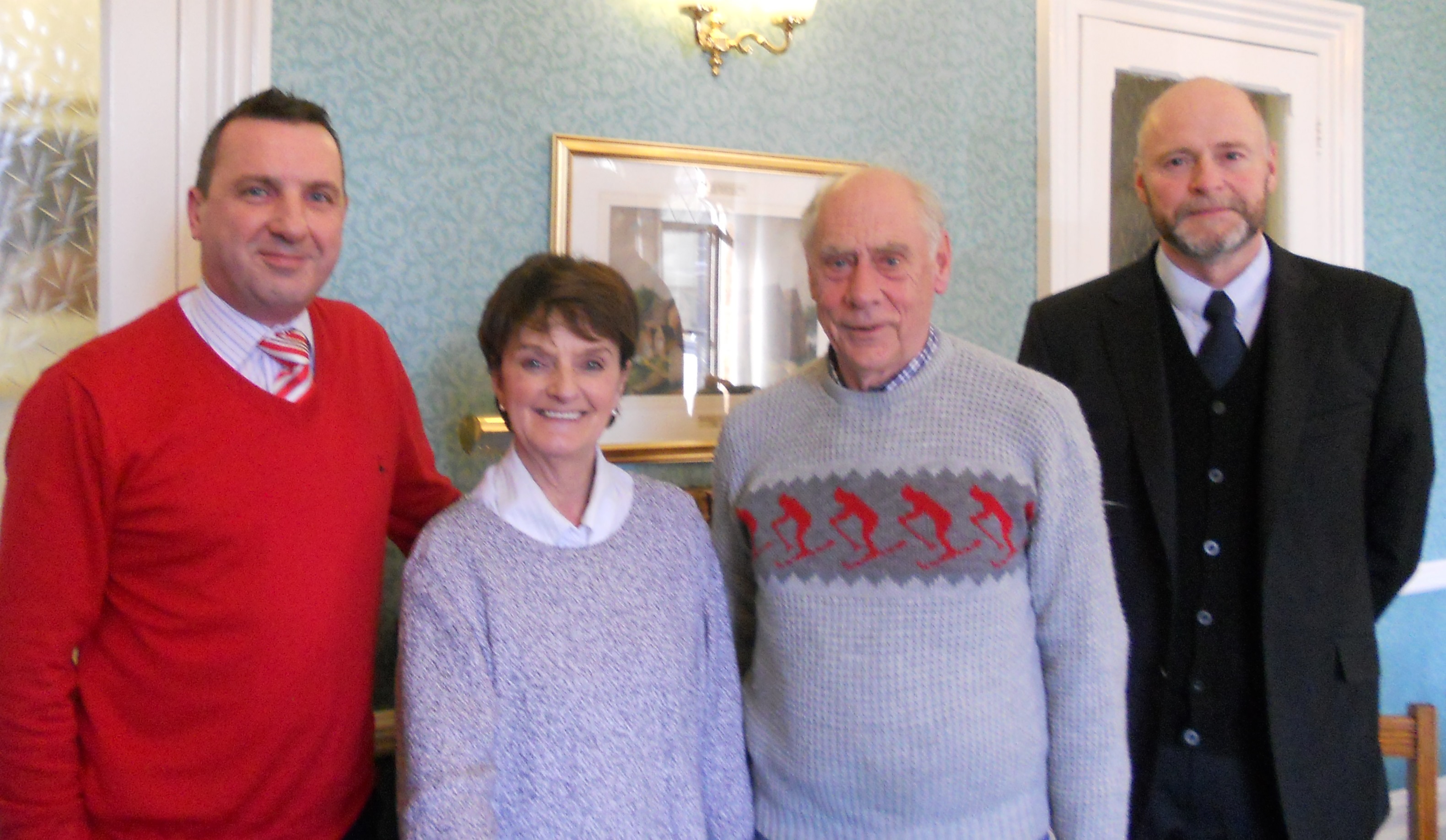 Carl Mavity – Commercial Director Andium Homes
Sadie Le Sueur-Rennard – Connétable de St Sauveur
Peter De Carteret Mourant – Procureur du Bien Public Paroisse de St Sauveur
Ian Gallichan – Chief Executive Officer Andium Homes

The Bungalows at Maisons Connétable Ozouf​