​The Andium Homes Board provide oversight and strategic direction to ensure sound financial practices and the delivery of our services to a high standard. 

Sir Mark Boleat 
Chair
Sir Mark Boleat is a Jerseyman who has spent his business and political career in both London and Jersey. In London Mark has held the positions of Director General of the Building Societies Association and the Association of British Insurers and Political Leader of the City of London Corporation, a position he held from 2012 to 2017. He has also chaired a major housing association and the Housing and Finance Institute and from 2014 to 2016 was a member of the Mayor of London's Homes for Londoners Board. He is currently Chairman of Link, which runs the UK's cash dispenser network, Eldon Insurance Services and the Governors of the City of London Academy, Highbury Grove. Mark was knighted in 2017 for services to the financial services industry and local government in London.
In Jersey, Mark has been Chairman of the Channel Islands Competition and Regulatory Authorities and the States of Jersey Development Company. He has also written reports for the government on housing policy, consumer policy and immigration. Mark has a keen interest in Jersey history and is the author of Jersey's population – a history.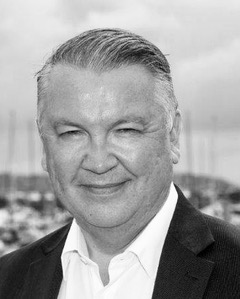 Jason Laity
Independent Non-Executive Director
Jason Laity has spent his business career in Jersey.  He was Senior Partner and Chairman of KPMG in the Channel Islands until 30 September 2019.  He is a Chartered Accountant, a Chartered Tax Adviser, and an Accounting Technician. He has extensive experience of the financial services industry in Jersey, significant leadership and board level experience, and has participated in or led a wide variety of engagements in his career. Jason has been Chairman of the local branch of the Institute of Directors, and a Governor of Victoria College. Jason has a keen interest in technology.

Michael Jones
Non-Executive Director 
A graduate of architecture from the University of Cambridge, Michael Jones has held senior positions in English Local Government and has significant experience of housing boards, having been Chair of the Cambridge Homeless Partnership and Homes for Haringey. Prior to Andium Homes he worked on the Review of Social Housing for the States of Jersey and was later appointed as Governance Advisor to the Housing Transformation Programme.

Judy Beaumont
Non-Executive Director
Judy Beaumont, originally from Manchester, has been resident in Jersey for 26 years. Having initially trained as a nursery nurse Judy then worked for the City of Manchester as a traffic warden, becoming a supervisor and training officer. On moving to Jersey she worked in the Tourism industry, then followed a career in nursery nursing and most recently worked in a primary school undertaking a variety of ancillary teaching support roles.  Judy is on the Committee of the First Tower Community Association, a member of the Pomme D'Or Farm Estate residents group and an active fund raiser for local charities.

Colin Russell
Non-Executive Director 
Colin Russell has had a 40 year career in construction as a plumbing and heating engineer and small business owner. As a Board Member of the Jersey Construction Council, he works hard to support young people entering the industry. Colin chairs the Safer St. Helier Community Partnership and was previously Chair of the Social Security Advisory Council. As former Chair of the States Tenants' Forum 2007 to 2014, he contributed to the delivery of the Social Housing Transformation Programme, working with the Housing Minister and his team. Colin is also a member of the Jersey Energy Forum.

Ian Gallichan
Executive Director
Chief Executive
A Jerseyman, Ian was educated at Victoria College, beginning his career as an officer in the Royal Hong Kong Police. Ian joined the Housing Department in 1991 and has progressed through the organisation working in every aspect of social housing. In 2006 Ian was appointed as the Chief Officer of Jersey's Housing Department. In 2010 Ian was instrumental in commissioning an independent review of social housing in  Jersey.  Ian led the three year Housing Transformation Programme with his team and is delighted that Andium Homes is now delivering affordable housing and related services to the people of Jersey.
​
Last modified: 01/07/2019