New homes to be named after Michel "Mitch" Couriard MBE
10/07/2017
Andium Homes is delighted to announce that, with the support of his family, the new development of 74 homes on the Summerland site will be named "Le Clos Couriard", in memory of Mitch Couriard MBE, who passed away in October 2015.
Mitch was one of Jersey's best known Honorary Police Officers, known to many islanders for his work, both policing high profile events such as the Battle of Flowers, but also for the years he dedicated to the Islands Youth Service, and overall passion for encouraging young people to get the best start in life.
The Summerland site has, until recently, been the home of the States of Jersey Police, so with that link, and the creation of what will be a completely new community, Andium Homes saw it a fitting memorial for such a much-loved and respected community figure.
Mitch's sons, Christopher and Robert Couriard, said "We are delighted that Andium Homes has chosen to name the Summerland development in our father's honour. This is a perfect tribute as he worked tirelessly to help the community during his lifetime, just as this new development will proceed to do in his name. The family are eternally grateful to Andium Homes for this fitting accolade. He will forever be part of the island and community he loved.
"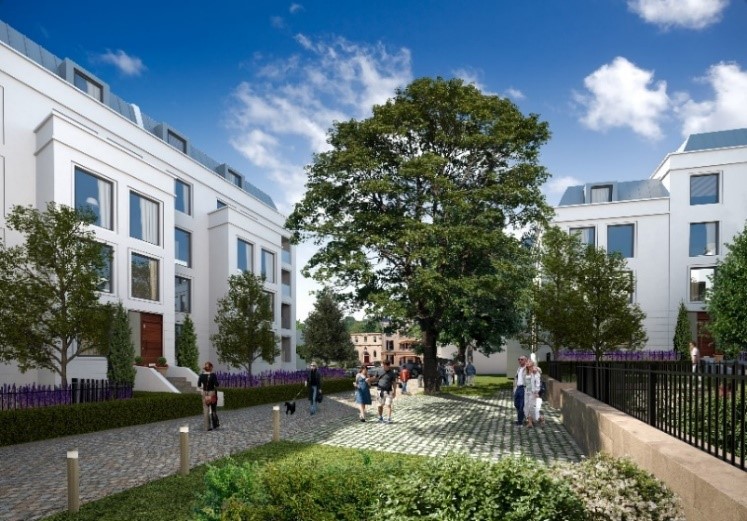 Find out more about this site and others in development in the latest issue of our Community News magazine.