Community News Spring 2016
26/04/2016
Community News is a magazine we produce for our clients twice a year. The magazine is delivered to all Andium Homes properties across the island. 
Inside this issue
Find out about Capital Projects planned for 2016, get an update on the delivery of our new systems, find out about Client Engagement Events, Meet some Andium People …… and more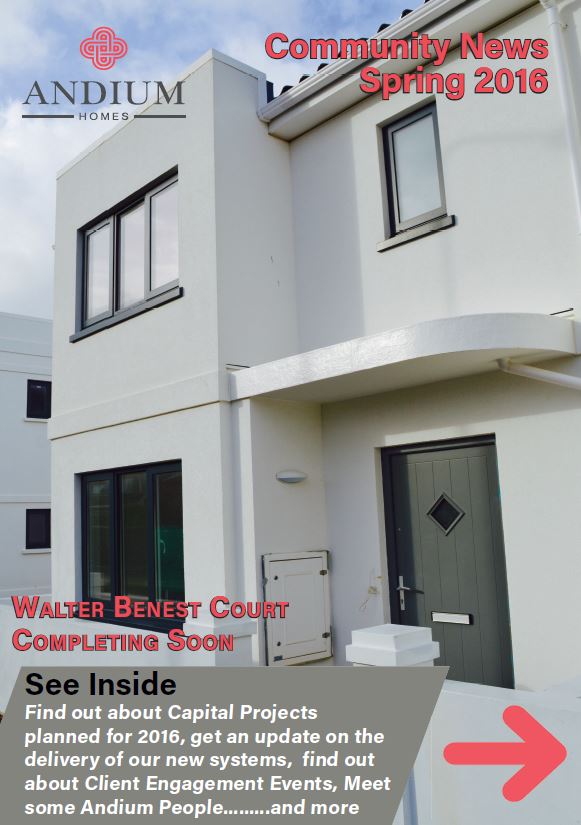 Download Community News Spring 2016 (size 3.4mb) 
Community News is a magazine for our clients, we would like to know what you like about the magazine and what you think could be improved upon.